Web Applications
As a web app developer I will morph your great idea into workable web solution. With top-talent web application development skills on board, I will craft compelling web apps and jump-start your business!
Your company has a unique structure and processes, and none of the out-of-box solutions matches your business 100%. I am here to listen to your in-house issues and build a custom solution to maximize your internal efforts across different channels so that you can focus on your business.
PHP / MySQL
If you need good web development technology that delivers excellent performance at a low cost, then PHP and MySQL development tools is the best option for you. Highly popular scripting technology, PHP and MySQL web development code offers great versatility and functionality. Web development with PHP and MySQL provides the benefits of being free-of-charge and enjoys enormous support from the application development industry.
HTML5 / CSS3
Me - developer expert in HTML5 / CSS3, able to provide cross platform development services and also provide services on Iphone, Ipad , android applications, games based on HTML5/CSS3, some services related to web development such us: PSDs to HTML5/CSS3 conversion, HTML5/CSS3 web development, HTML5/CSS3 web
services.
JavaScript / Ajax / jQuery
JavaScript has been a way to validate input fields, but has quickly become one of the most useful programming languages for website development. I believe I am very experienced with JavaScript programming and JavaScript applications. Also by writting JavaScript code to accomplish everything from simple effects to manipulating CSS ( HTML ). With the relatively recent development of Ajax, JavaScript has been given a new way of web page look. If you need some JavaScript programming added to your website feel free to contact me.
Web Server Maintenance
I can provide full Linux server maintenance services for those clients who do not have in-house technical support staff. Maintenance fees are based on the number of machines you need to be maintained, and are payable on a monthly basis. Please note that server maintenance fees apply only to VPS, SuperVPS and Dedicated Servers.
Under Development projects: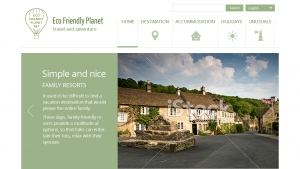 view project details >>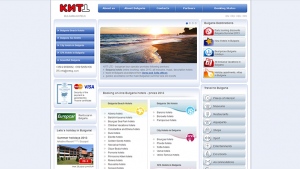 view project details >>
---
Clients about my work:
Oren Simon,
SkillaDo manager
Vasko is a real Treasure - superb work, top level responsiveness and a great guy to work with - I recommend him and will hire again when the opportunity arises - THANK YOU VASKO
Chris Maxwell,
InterScot Network
Vasil is a highly-skilled and competent contractor who delivers a high quality of work. He communicates well and listens to requirements. We look forward to working with Vasil again in the future.
Xianhang Zhang,
RocketLease
We contracted Vasil to convert some Illustrator files into HTML/CSS. Vasil was great to work with and produced code that was both clean and had nice touches that we hadn't previously thought about. He was enthusiastic about the work and asked the right questions so that he could produce quality output. It was great working with him and I'd recommend him to others.
---